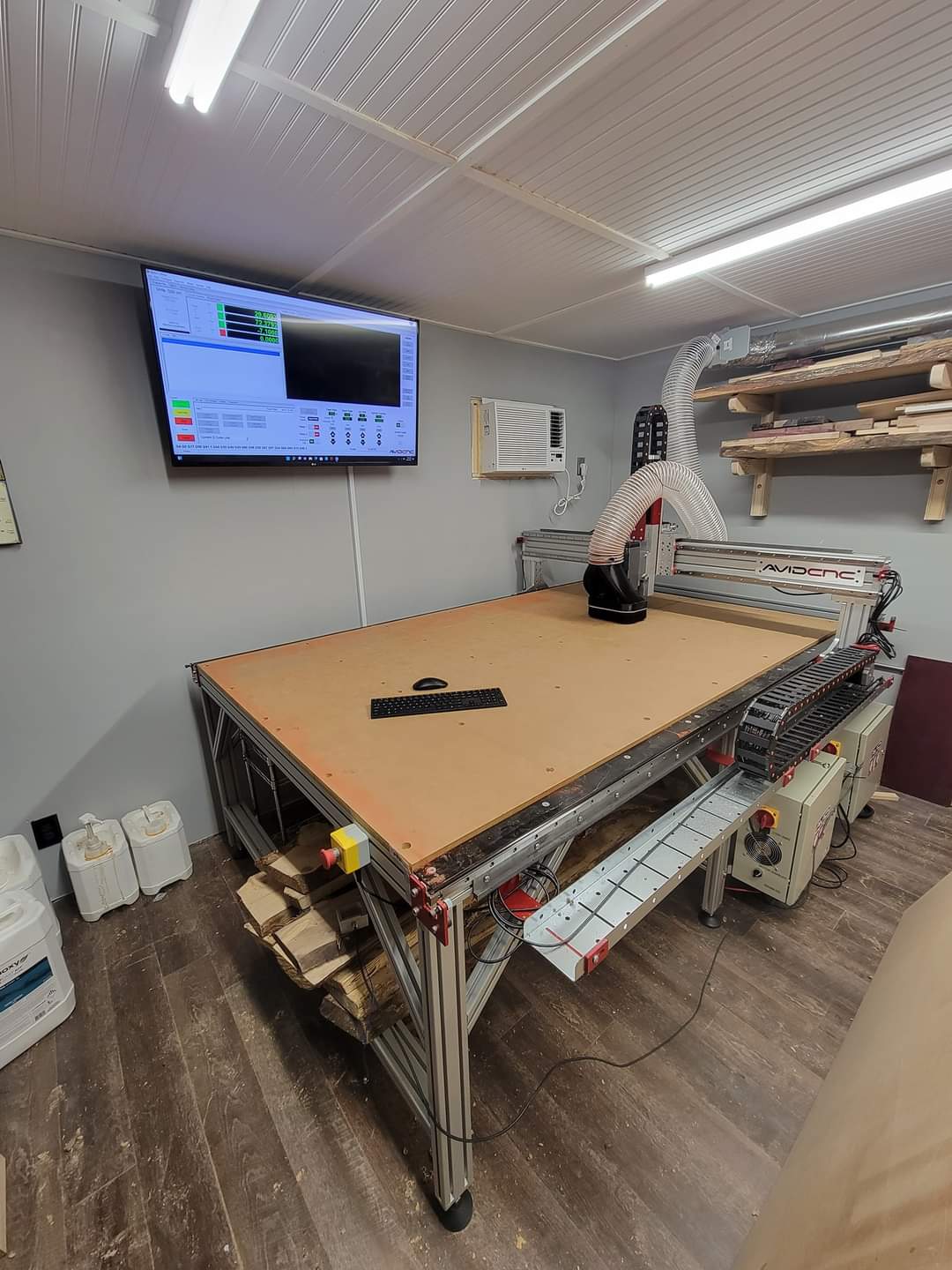 Wood Selection
We use a variety of meticulously hand selected hardwood lumber, most of which is sourced locally right here in Virignia. The most common wood species we work with are maple and walnut, but we like to play with exotic hardwoods as well like purple heart, padauk, tiger and more.
The Build
We love blending the artistry of traditional woodworking with new age technology. Our most recent upgrade (2022) has been incorporating a 5' x 8' Avid CNC table using precision Amana Tool end mills. The precision of our CNC table allows us to create various designs with absolute repeatability. This also gives us the capability to offer slab flattening, 3D artwork and large material processing efficiently.
Our Commitment
Every project we take on gets approached as if it was our own, paying great attention to each aspect. During every step of a build we are mindful to source as many local, domestic and ecofriendly products. We are also sure to use food safe oils when finsihing our charcuterie boards and coasters. Those are just some of the ways we show our committment to our patrons, our communities, sustainability and delivering the absolute best product we can.
Giving Back
Our Mermaid Collection is one very close to our hearts as it was created in memory of our niece, Hannah. It was just before her 5th birthday in 2018 that she was called to heaven after a long battle with Leukemia. She was treated at St. Jude's Childrens Hospital and we are forever grateful for the fight they fought alongside Hannah. We are proud of how St. Jude continues to fight for all the cancer kids. A percentage of each item from the Mermaid Collection will be donated to St. Jude in Hannah's honor.
#HannahsMermaids
#MakingWavesForACure